10 AM, 18th March, 2019, IHI-Sullair Compression Technology (Suzhou) Co., Ltd. celebrated No. 3000 turbo compressor completion ceremony in its headquarters based in SuZhou Industrial Park. IHI-Sullair management team, all staff and distributor representatives joined, celebrating the milestone together.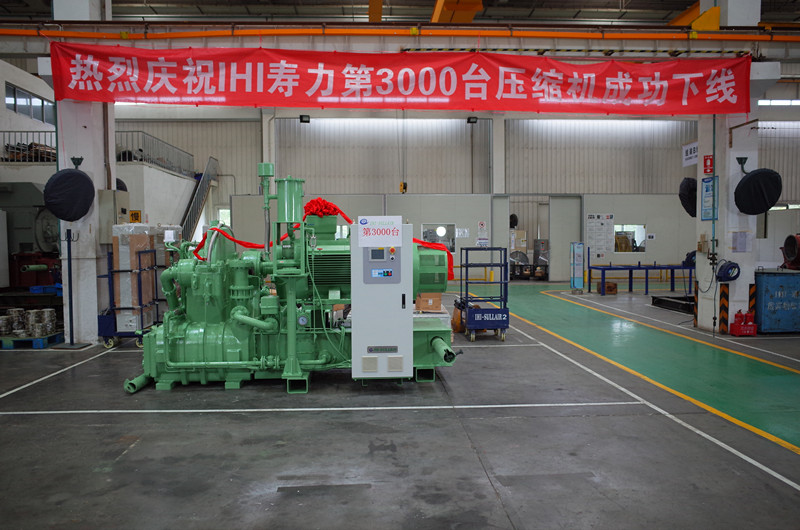 the No. 3000 unit compressor
The ceremony is hosted by IHI-Sullair production manager Mr. Ye Zhi Gang. General Manager Mr. Koichi Goto made a speech on behalf of management team.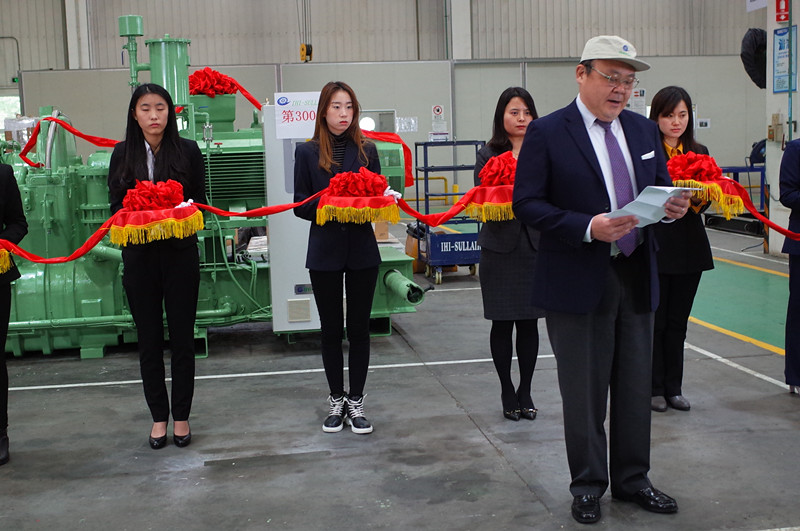 General manager Mr. Goto made a speech
General manager Mr. Goto reviewed IHI-Sullair development in 15 years. During these period, IHI-Sullair is keeping the faith "rooted in China, committed to contributing to society through technology", following the market, continuously pushing standardization & localization. High quality compressor & service are provided to customers in each area to satisfy their requirement of energy-saving & high-efficient, finally got impressive achievement.
The No. 3000 compressor embodied great efforts of all staff and witnessed developing of IHI-Sullair. From now on, IHI-Sullair will stand at a higher starting point, close to compressor market and customer, try best to develop products and take more steps forward.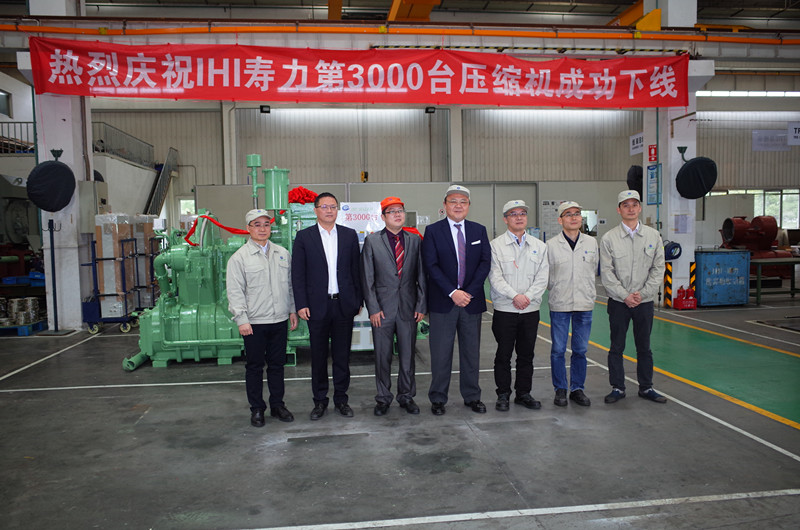 The successful completion of No. 3000 compressor marks IHI-Sullair will realize more achievements from new start point and meet a bright & exciting future.