Every step forward of the company is inseparable from the efforts and efforts of employees. In 2022, IHI Sullair has made gratifying achievements, which is the result of the joint efforts of employees.
Water the harvest with sweat, and move forward with hard work.
Five employees from all departments of the company stood out,
He was elected as the outstanding employee of IHI Sullair in 2022.
Let's cheer for them together!
Gao Shengquan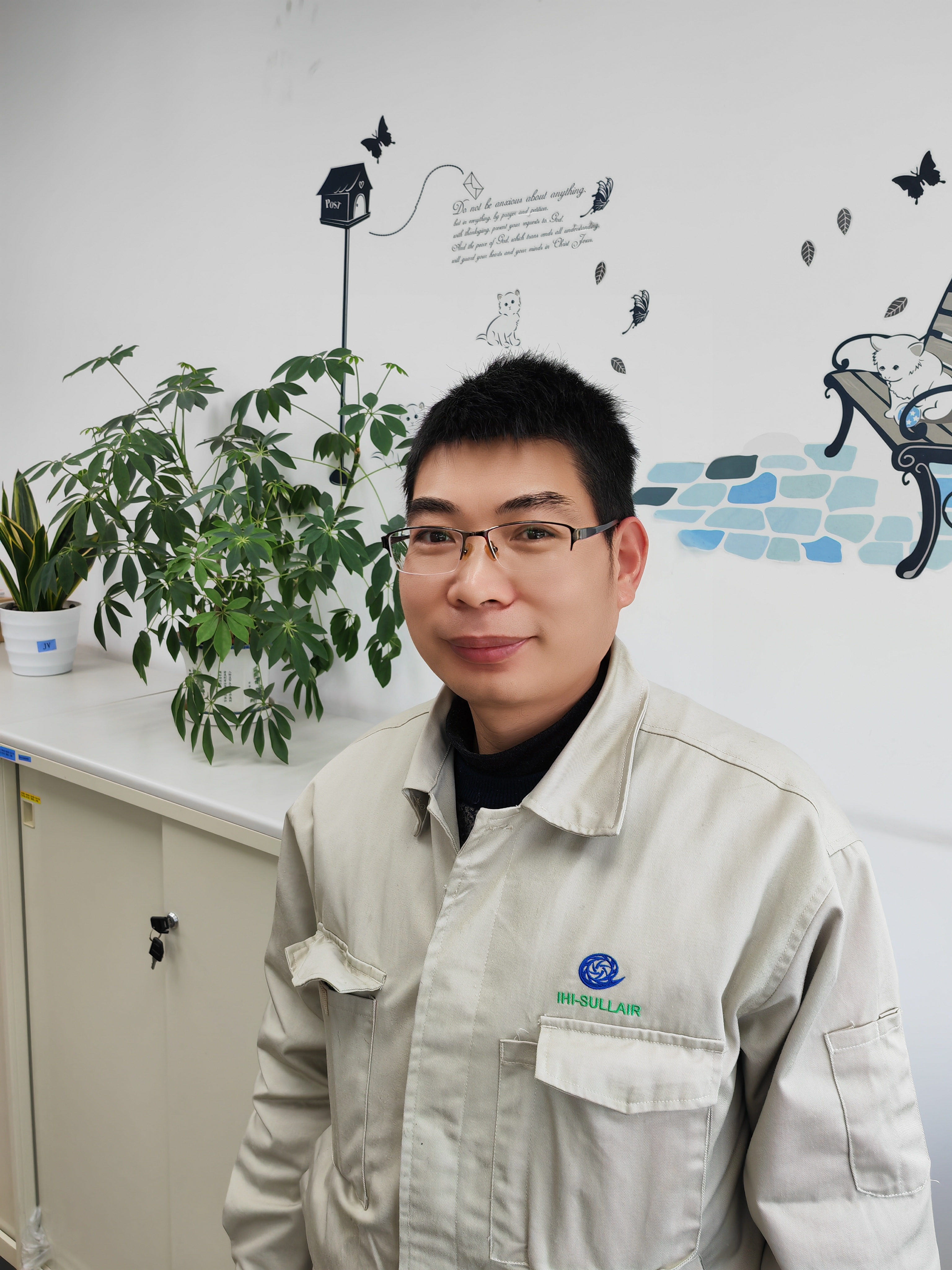 Parts Logistics Supervisor of After-sales Department
This year is the 15th year for Gao Shengquan to join IHI Sully. He is widely known in the blog as "Gao Ren" by his colleagues. As a senior employee of IHI Sullair, Gao Shengquan always adheres to a rigorous and meticulous work style. He has always put the concept of "wholeheartedly providing efficient and high-quality service to customers" throughout the daily after-sales parts work.
Through active inter-departmental communication, he formulated and implemented the localization of parts storage in a timely manner, and effectively promoted the implementation of IHI Sullair parts inventory rationalization management objectives. And ensure the timely contact with agents and customers, and coordinate the spare parts inventory in all regions. At the same time, he will also collect suggestions from all parties on parts logistics and actively implement targeted and effective improvements.
Gao Shengquan said that he was honored and proud to be elected as an outstanding employee of the company. He will continue to work hard on the logistics management of parts and do a good job in the logistics support of parts.
Jiang Jin
Senior Mechanical Design Engineer of Engineering Department
As a professional design engineer, Jiang Jin is unprepared for his solid engineering theoretical foundation, comprehensive design knowledge and rich project experience. He is trusted by everyone with his excellent professional level and down-to-earth working attitude.
Jiang Jin believes that in engineering design, we must adhere to the "spirit of craftsman" and optimize the design to the extreme. He carefully improved the design of each project and patiently handled every detail of the project. In his daily work, he not only insisted on doing his own work well, but also checked the design drawings together with his colleagues in the design team, put forward effective improvement plans, and repeatedly properly solved the key and difficult points in the mechanical design project.
After being elected as an excellent employee of the Engineering Department for several years, he was re-elected as an outstanding employee of the company. Jiang Jin's strict requirements on himself kept him moving forward. He is very grateful for the company's recognition of his work, and will continue his love of design and transform it into a commitment to the project.
Liu Na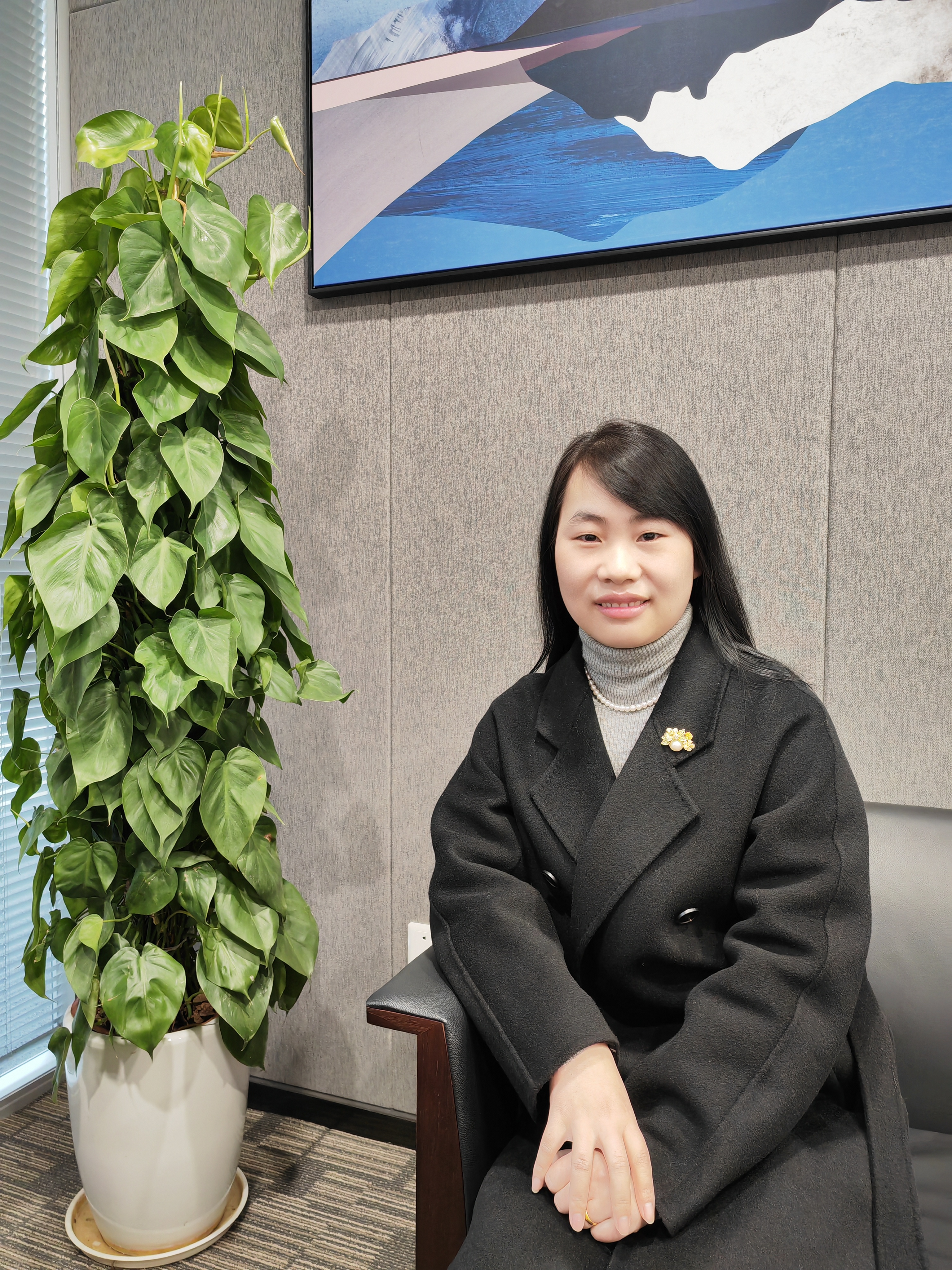 Accounting of Finance Department
Liu Na is a professional cost accountant, and her motto is "meticulous and conscientious".
Cost management, report submission, industry association verification, internal control evaluation... Liu Na's workload is large and difficult to count in detail. Although the task is heavy, she can be busy and orderly in the actual work. In terms of cost management, she strives for accurate accounting and refined cost management. While improving the financial support capability, it also strengthens the financial management energy efficiency. Due to the strong professionalism of the financial work, in the face of the constantly changing external environment, Liu Na has constantly strengthened her professional knowledge learning, improved the level of business knowledge and skills, and kept pace with the times.
Rooted in data and reports, Liu Na saved a lot of costs for the company and ensured the smooth development of all businesses with her patience and care, preciseness and seriousness. She worked hard among the bills and was diligent in the settlement, so she missed many holidays. However, she always accompanied with responsibility, diligence and excellence.
Xiao Rong
Production technical engineer of production department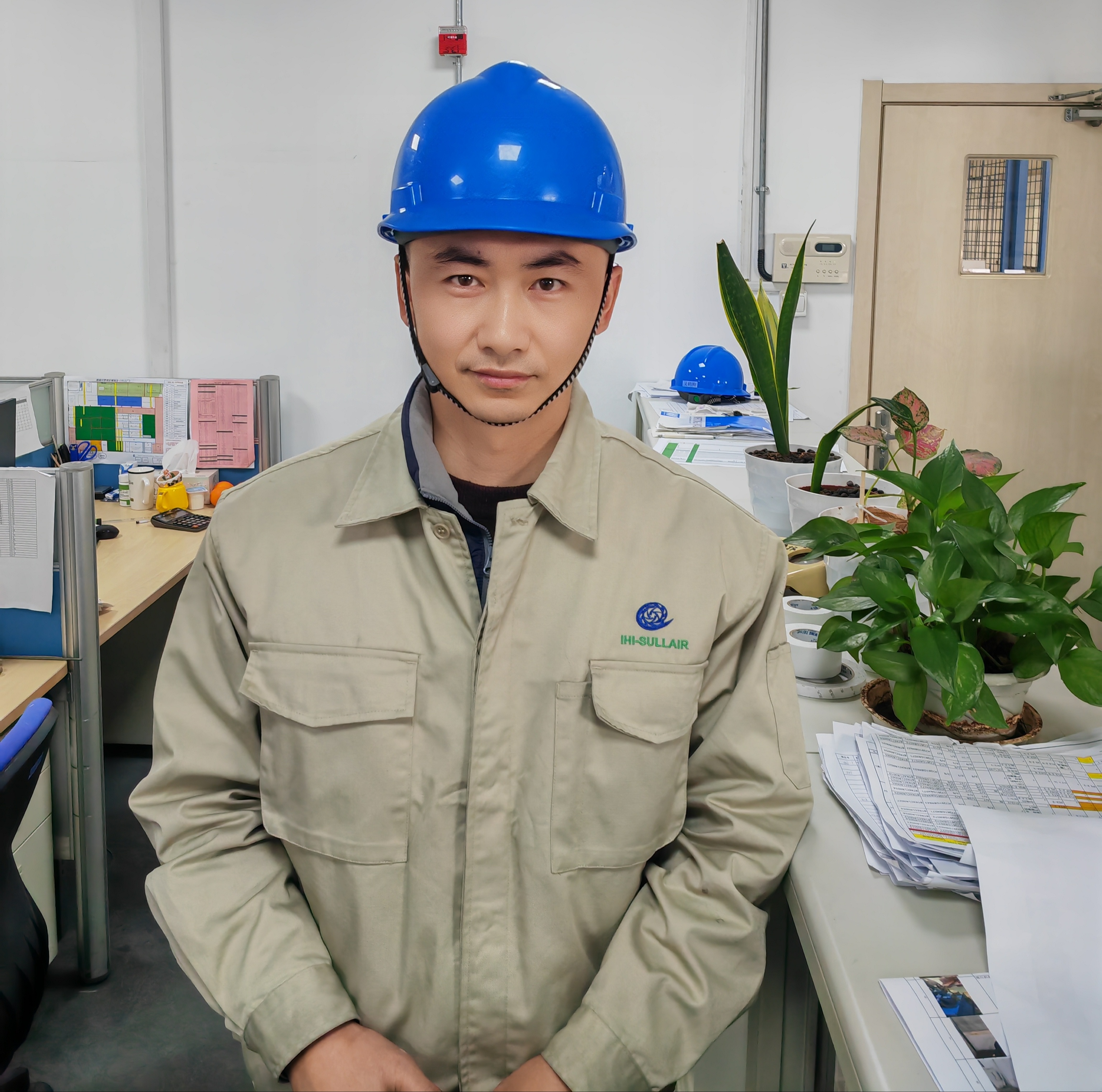 Xiao Rong is a technical expert at the production site. He has made practical contributions to the improvement of the factory's production process and production efficiency.
Xiao Rong was honored to be elected as an outstanding employee for the second time in five years. At work, he is full every day and feels that time flies. Although he sometimes encountered some bottlenecks in the daily work of production technology, he never thought of giving up. Moreover, with the constant support and help of leaders and colleagues, he will always overcome these difficulties one by one. These experiences are his most proud. He actively communicated with all departments, did a good job in collecting and feedback all kinds of technical information, and was good at summarizing experience and applying advanced processes and technologies to production, which formed a virtuous circle and realized the improvement of production efficiency.
Xiao Rong said that in the future, he will continue to make unremitting efforts to improve the production efficiency and process of the company's front-line, and do a good job of internal and external communication to ensure the smooth and efficient development of production work.
Zhang Lixing
Quality inspector of Quality Department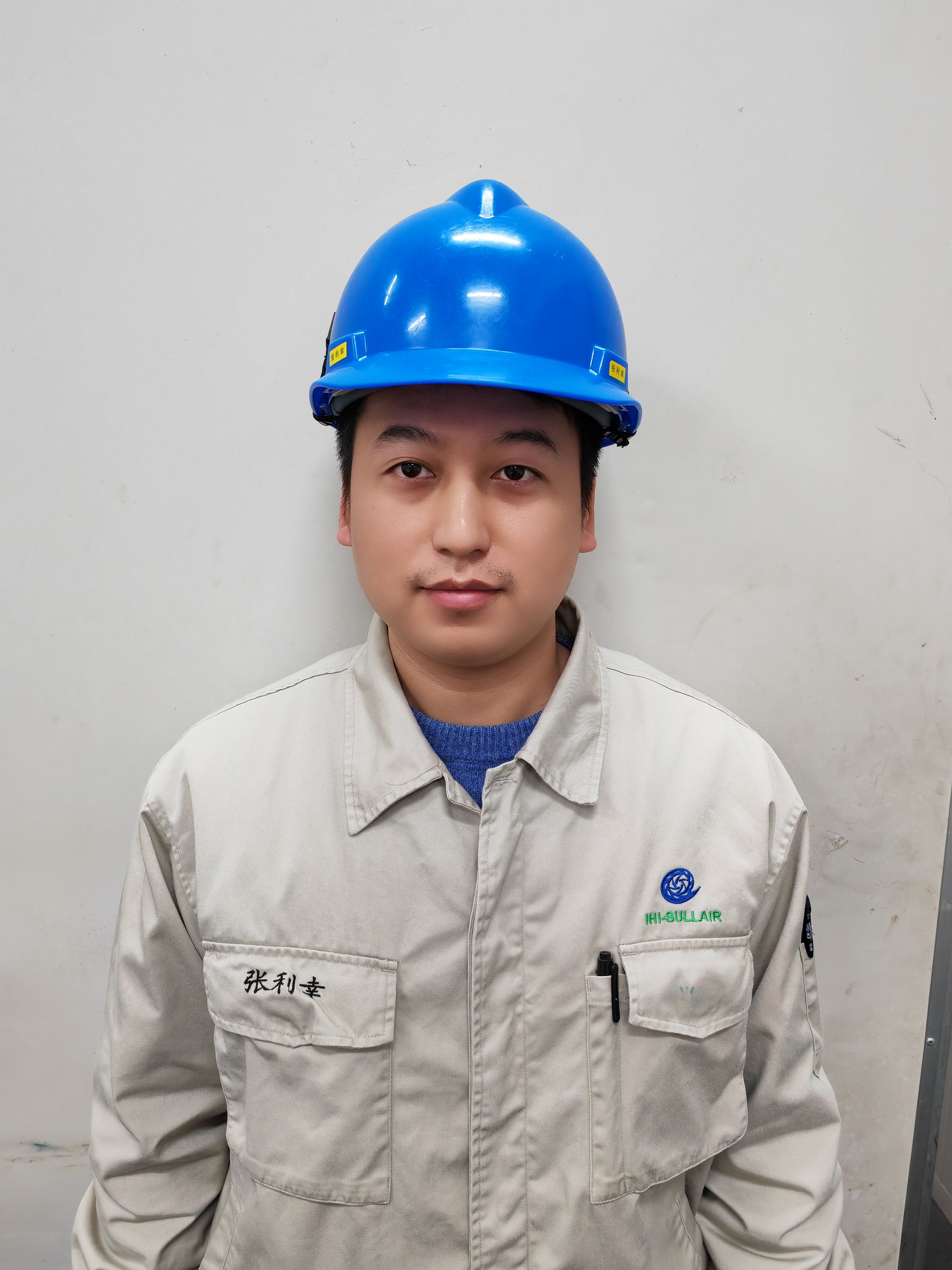 Zhang Lixing, the quality inspector, is a good doctor of IHI Sullair compressor.
He is mainly responsible for supervising the operation of the compressor during the test to ensure the smooth progress of the whole machine test. After the completion of the test, we should also carefully complete the final inspection before sales for each delivered machine to ensure that each delivered compressor has the high quality recognized by IHI Sullair. He has professional product quality inspection ability, good analysis and research ability, serious attitude, meticulous and rigorous work, strict quality control, and plays a very positive role in improving the overall quality of the company's products.
Zhang Lixing said that during the 13 years of working in the company, as an inspector, it is his responsibility to ensure the quality of the whole machine as always. As a quality inspector, "don't let the work be delayed in my hands, and don't let mistakes happen around me" is his basic idea. In the future, he will also continue to work hard, take the past achievements as a new starting point, and effectively ensure that the quality inspection work is completed with high quality and efficiency under the premise of high standards and strict requirements.
Since ancient times, there is no shortcut to success, and steel can only be made after repeated tempering. Outstanding employees regard work as their pursuit and excellence as their goal. In their ordinary jobs, they strictly demand themselves and use their own actions to make undeniable contributions to the development of the company.
Congratulations again to the above outstanding employees and thank you for your contribution and support to IHI Sullair all the way. In the new year, we look forward to continuing our efforts on the new journey and climbing the peak again!